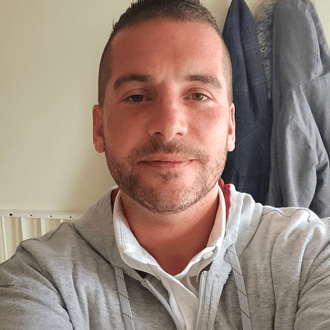 Owen Kaye
Senior Contact Centre Executive – Operations
My employment started at Home Emergency assist in February 2018 as customer service agent.
With continued support from my manager, also the senior of the team, I progressed within my role and became a senior agent myself. This was within 2 years.
Through my service and dedication to my role at Home Emergency Assist, I have continued to progress and have been involved with many different departments. This would include administration, complaints, and the compliance department but my heart lies with customer services.
My continued efforts have not gone unnoticed and I was promoted to management as the customer service champion in June 2021.
Now my duties include Training / development and the compliance for the entire Customer Service Team.
I love to interact with the team on a one-to-one basis and I feel real job satisfaction assisting them all to achieve their targets / goals.
Outside of work I am a devoted family man with two boys and am a motorsport enthusiast.
I really enjoy working for the company and feel very valued as an employee.