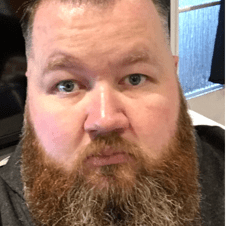 David McWilliams
Accounts Administrator – Finance
I joined HEA in December 2018 after being in Canada for the previous 10 years to be a member of the customer service team. At the time I had been for 3 interviews and was offered the job at all 3. However I chose to join HEA due in part to Greg Eccles and everyone else I met on the day. 
In June 2019 I moved across to the administration team due to an increase in work load and my knowledge of the systems that would benefit the team. In September 2019 an opportunity became available to assist the finance department with some daily finance tasks (Failed Payments, Cash reconciliation, Invoice processing) due to a member of the team leaving. 
By December 2019 I became a full time member of the finance team but still assisted with the administration team when they needed support. 
By February 2020 HEA had enrolled me on an apprenticeship scheme that would allow me to gain an AAT accreditation. I am currently in the final stages of my AAT certificate in Accounting Level 2. It has been a long process due to COVID restrictions and exams being put on hold however I am in the final hurdle and on course to begin Level 3 in September. During the whole time HEA and my manager have been supportive, allowed me time off for revision, take the exams in Southampton and not have them come out of my annual allotment and ensured any extra support I needed was met. 
With this qualification I have gained an extensive understanding of accounting activities which in turn has benefited the accounting team and the company. 
My decision to join HEA was one of the best work decisions I have made. I have been able to progress in my career, gain some added qualifications and made a number of friends that I also see outside of work. 
I would recommend HEA to anybody in any role available.